SPECIAL OFFER
Add Joyce's Best Seller, Unshakeable Trust
Why this book was written...
click play below 👇
In her new book, New York Times bestselling author Joyce Meyer explores a life lived in complete and total dependence on God.
Drawing on her own experiences and inspiration from the Word of God, Joyce makes the case that in every area of your life--spiritually, relationally, emotionally, financially--you can trust that God has your very best in store.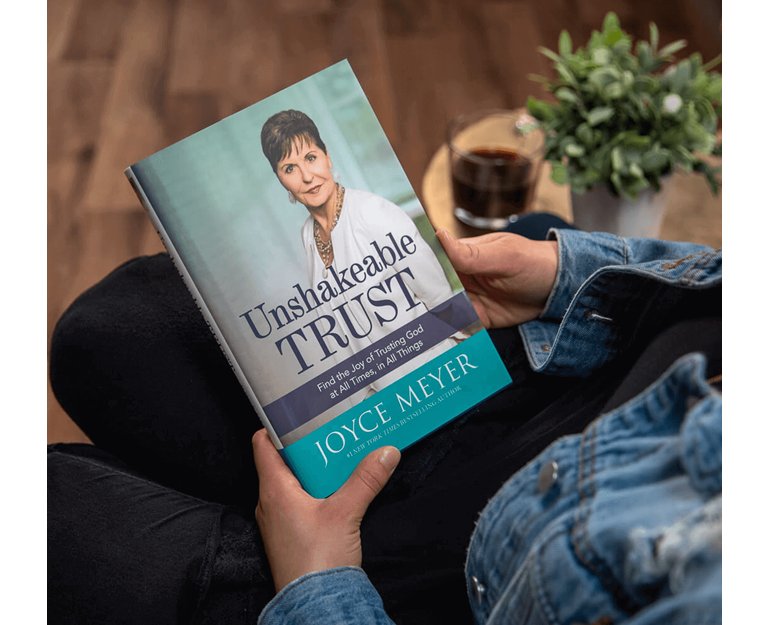 With each new chapter, Joyce unveils a sovereign and trustworthy God who longs to be in a relationship with his people and inspires you to tear down the walls of self-reliance.
This book will both equip and encourage, as you learn how to "trust in the Lord with all your heart and lean not on your own understanding."
Regardless of your past pain, your present circumstances, or your future uncertainty, when you learn to trust God each day, you'll experience the joy-filled life Jesus came to give you. Others may have let you down . . . but God never will!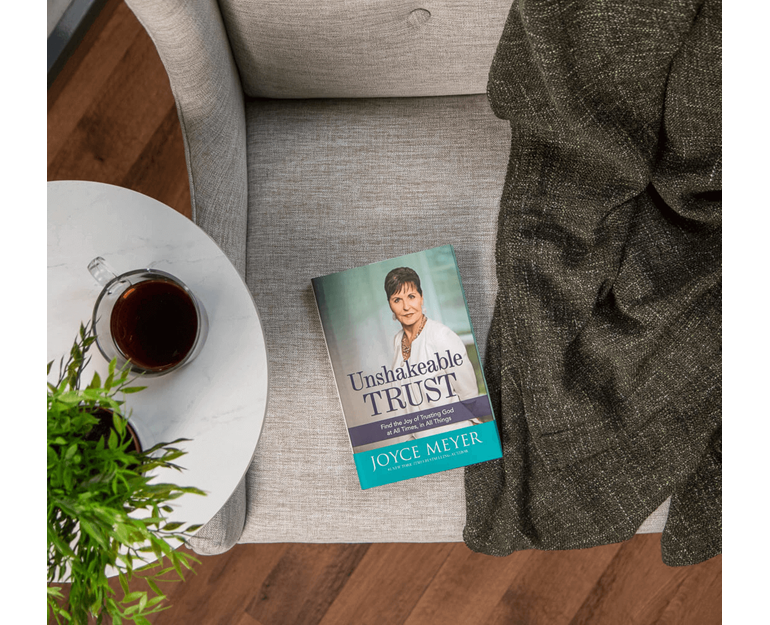 What Customers Are Saying
⭐⭐⭐⭐⭐
"Several months ago, I purchased one of Joyce Meyer's devotionals and enjoyed it so much that I wanted to read more of her books. I borrow what I can from the library but I decided to purchase this new book because it sounded like one I might want to read many times (it turns out I was right about that!) and I like to lend out books to some friends of mine who like the same books as I do."
Kristin B.
⭐⭐⭐⭐⭐
"Great scriptures and principles to increase my faith during hard times."
Angela S.
⭐⭐⭐⭐⭐
"Highly Recommended! Full of Self Reflection on Full Dependence and Growing Trust in Our Lord!"
Annie & Tony
Frequently Asked Questions
Is the book paperback or hardcover?  Paperback with 240 pages.
Will you keep charging my card each month?  Absolutely not. We do not offer a subscription program.
Do you accept Paypal?  Yes. You'll see the option after you enter your order details at checkout. 
Is this website safe? Yes! Our site is SSL certified and 100% secure. We have securely processed over 200,000 orders and have an extremely high satisfaction rating. We've been in business since 2017.
What If I am not happy with the book? We offer a 100% satisfaction guarantee. We always do whatever it takes to make sure you are happy.
Where will my book ship from? Your order will be shipped from our warehouse in North Carolina and will arrive in 3-5 business days.
This is a gift, will my recipient know how much I paid? No receipt or invoice is ever included in the packaging so no need to worry. 
About the Author
Joyce Meyer is one of the world's leading practical Bible teachers. Her daily broadcast, Enjoying Everyday Life, airs on hundreds of television networks and radio stations worldwide. Joyce has written nearly 100 inspirational books. Her bestsellers include Power Thoughts; The Confident Woman; Look Great, Feel Great; Starting Your Day Right; Ending Your Day Right; Approval Addiction; How to Hear from God; Beauty for Ashes; and Battlefield of the Mind.
Joyce travels extensively, holding conferences throughout the year, speaking to thousands around the world. She lives in St. Louis, MO.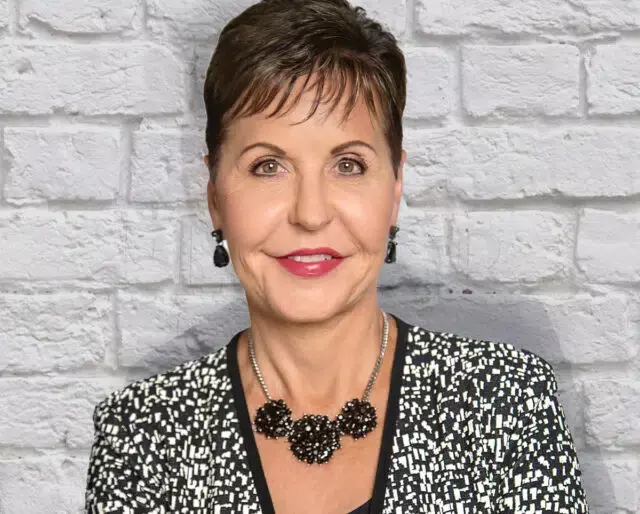 ABOUT OUR BOOKS
Our inventory is made up of publishers' excess books, which are all unread and guaranteed to be in excellent condition.
Most books are discreetly marked with a small line or dot on the edge of the pages to signify their market status. This mark ensures that the books will not be returned to the publisher for a second credit, and it translates into a savings for you. You may find that some books have no mark on the edge, but most of them do.
Since our books are publishers' overstock, some may have minor shelf wear and include retail stickers. Just as if purchased from a bookstore.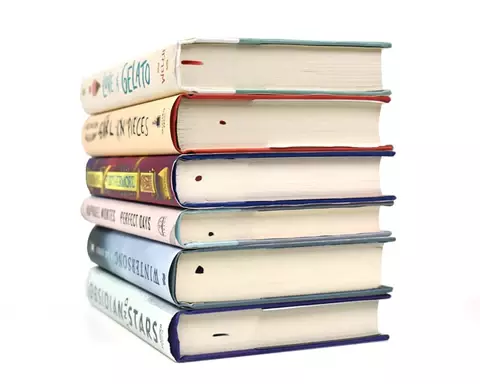 ---
Don't Take Our Word For it! Here's What Our Customers Think:
"I am very happy with my purchase. I will be purchasing more for my family and friends. God bless you all. " - Suzanne W.

"Love my purchase! Already received a compliment on it. " - Joseph A.

"The ordering was simple and the items arrived quickly. I will look forward to my next order. " - Beverly R.