Why this book was written...
click play below 👇
Kim Walker Smith's passionate performance of "How He Loves" helped transform Jesus Culture into a global worship movement. Brave Surrender is the story of how Kim journeyed from a place of shame and fear to stages around the world where she boldly proclaims the unconditional love of God. Through her own story, Kim inspires us to experience true freedom and healing with Jesus.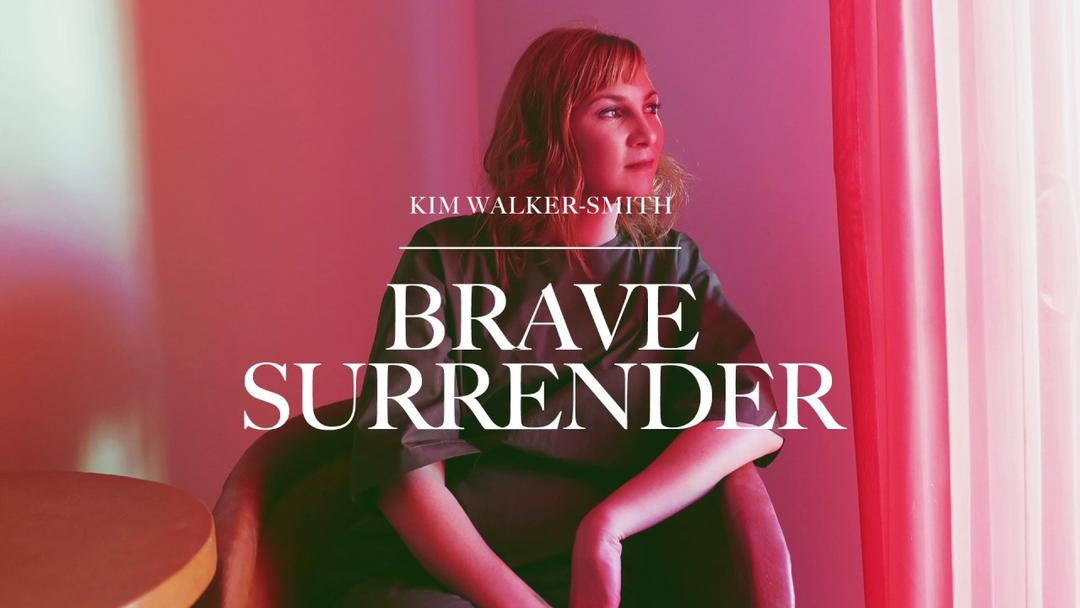 Coming from a painful childhood, Kim struggled to believe that God could heal her heart or bring any sense from her past. Yet when faced with the choice to hand her struggles over to God and receive His love in return, everything began to change. On the other side of surrender, Kim began a journey of looking at one painful memory at a time with God and exchanging her perspective for His truth - a journey in which God rewrote her story of pain into a story of redemption and hope.
If you are longing to experience God more than the shame or hurts of your past, the pressures of your present, or the fear of your future, Brave Surrender offers a soul-healing path forward. As Kim learned in her own life, the first step - and the bravest step - is letting go. Once we let go of anything that gets between us and God, we are freed to take hold of the life that truly matters. As Kim writes, "When we encounter God's love, it changes the way we see. And when we learn to see what He sees, we will never be the same again."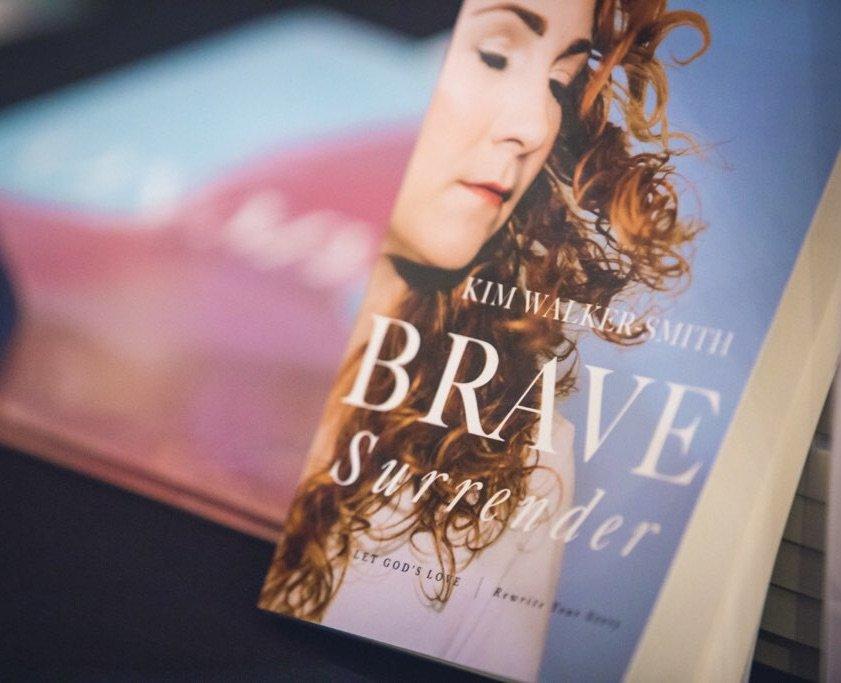 Real Reviews From Real Customers
Frequently Asked Questions

How much is shipping? We charge $4.95 to cover shipping and handling.
Why is it free? We have been greatly blessed and this is our way to celebrate and help spread a message of faith. We also know you'll love your book and hope you'll shop with us again in the future.
Is the book paperback or hardcover? Paperback.

Will you keep charging my card each month? Absolutely not. We do not offer a subscription program.

Do you accept Paypal? Yes. You'll see the option after you enter your order details at checkout.

Is this website safe? Yes! Our site is SSL certified and 100% secure. We have securely processed over 200,000 orders and have an extremely high satisfaction rating. We've been in business since 2017.

What If I am not happy with the book? We offer a 100% satisfaction guarantee. We always do whatever it takes to make sure you are happy.

Where will my book ship from? Your order will be shipped from our warehouse in North Carolina and will arrive in 3-5 business days.
This is a gift, will my recipient know how much I paid? No receipt or invoice is ever included in the packaging so no need to worry.
---
Don't Take Our Word For it! Here's What Our Customers Think:
"I am very happy with my purchase. I will be purchasing more for my family and friends. God bless you all. " - Suzanne W.

"Love my purchase! Already received a compliment on it. " - Joseph A.

"The ordering was simple and the items arrived quickly. I will look forward to my next order. " - Beverly R.