SPECIAL OFFER
Add Jentezen Franklin's Best Seller: Acres of Diamonds
Are you in a season of life where every search for direction, encouragement, or fulfillment seems to come up empty? You thought God had you in a place to thrive and grow, but you are ready to call it quits. There has to be something better.
You don't need a new garden; you just need to learn how to dig! In Acres of Diamonds, pastor and New York Times bestselling author Jentezen Franklin helps you discover the unfathomable riches Jesus Christ has for you.
Rather than chase after a better life, you can celebrate the untold spiritual provision to be found even in the midst of spiritual deprivation. Readers will learn to cherish where God has placed them as they uncover the hidden potential within their families, jobs, ministries, and communities . . . right where they are.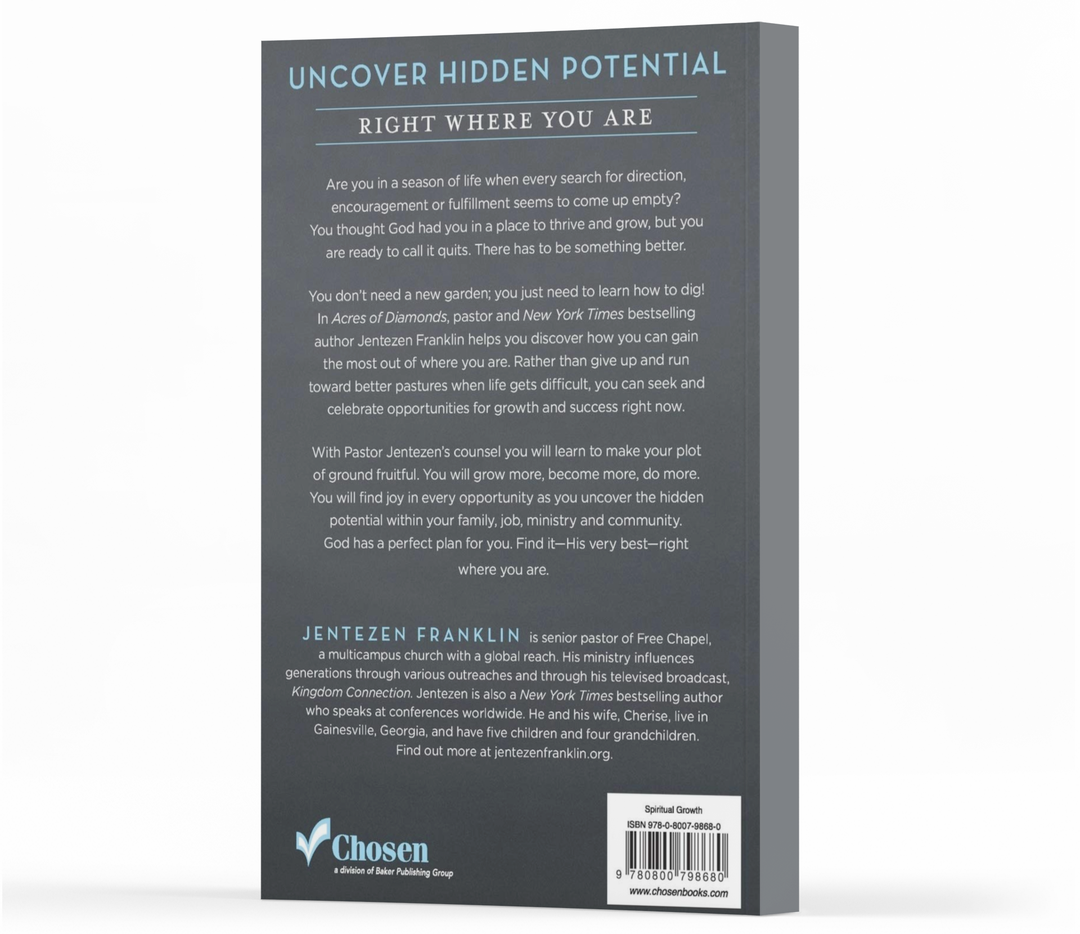 What Customers Are Saying
⭐⭐⭐⭐⭐
"This book is a must-read for those who are struggling with life and trying to find their purpose or even those who have vision but haven't made it where they want to be. It will help you feel empowered by God to complete the journey!"
Debbie G.
⭐⭐⭐⭐⭐
"This book helped me to lean on God and his word and pray and ask God to speak to me and guide me where I shall go. Also to fine tune my mind, body, and spirit to hear from the Lord and not be doubtful in where he is taking me in life. I highly recommend this book!"
Vonja F.
⭐⭐⭐⭐
"This book will encourage you, challenge you, and even convict you a little. You will not be same. You will be able to stand , push through until you get your breakthrough!"
Jacqueline B.
Frequently Asked Questions
Is the book paperback or hardcover?  Paperback with 224 pages.
Will you keep charging my card each month?  Absolutely not. We do not offer a subscription program.
Do you accept Paypal?  Yes. You'll see the option after you enter your order details at checkout. 
Is this website safe? Yes! Our site is SSL certified and 100% secure. We have securely processed over 200,000 orders and have an extremely high satisfaction rating. We've been in business since 2017.
What If I am not happy with the book? We offer a 100% satisfaction guarantee. We always do whatever it takes to make sure you are happy.
Where will my book ship from? Your order will be shipped from our warehouse in North Carolina and will arrive in 3-5 business days.
This is a gift, will my recipient know how much I paid? No receipt or invoice is ever included in the packaging so no need to worry. 
About the Author
Jentezen Franklin is the Senior Pastor of Free Chapel, a multi campus church. Each week his television program, Kingdom Connection, is broadcast on major networks all over the world. Jentezen has written ten books including his most recent Acres of Diamonds, Love Like You've Never Been Hurt, the groundbreaking Fasting and Right People-Right Place-Right Plan. Jentezen and his wife Cherise have been married 32 years, have five children and four grandchildren, and make their home in Gainesville, Georgia.
ABOUT OUR BOOKS
Our inventory is made up of publishers' excess books, which are all unread and guaranteed to be in excellent condition.
Most books are discreetly marked with a small line or dot on the edge of the pages to signify their market status. This mark ensures that the books will not be returned to the publisher for a second credit, and it translates into a savings for you. You may find that some books have no mark on the edge, but most of them do.
Since our books are publishers' overstock, some may have minor shelf wear and include retail stickers. Just as if purchased from a bookstore.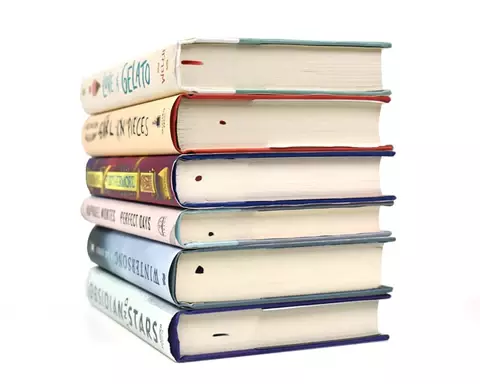 ---
Don't Take Our Word For it! Here's What Our Customers Think:
"I am very happy with my purchase. I will be purchasing more for my family and friends. God bless you all. " - Suzanne W.

"Love my purchase! Already received a compliment on it. " - Joseph A.

"The ordering was simple and the items arrived quickly. I will look forward to my next order. " - Beverly R.