Why this book was written...
click play below 👇
Are you addicted to your phone? Do you find yourself engaging online but unengaged at home with the people right in front of you? Do you spend hours scrolling through Facebook, Instagram, newsfeeds, and YouTube videos? Have your devices become divisive--dividing you from family and friends and, most importantly, God? What would happen if you took some time to fast from social media in order to get social with God and others once more?
In the pattern of her popular 40-Day Sugar Fast, Wendy Speake offers you The 40-Day Social Media Fast. This "screen sabbatical" is designed to help you become fully conscious of your dependence on social media so you can purposefully unplug from screens and plug into real life with the help of a very real God. Take a break from everyone and everything you follow online. Disconnect in order to reconnect with the only One who said "follow me."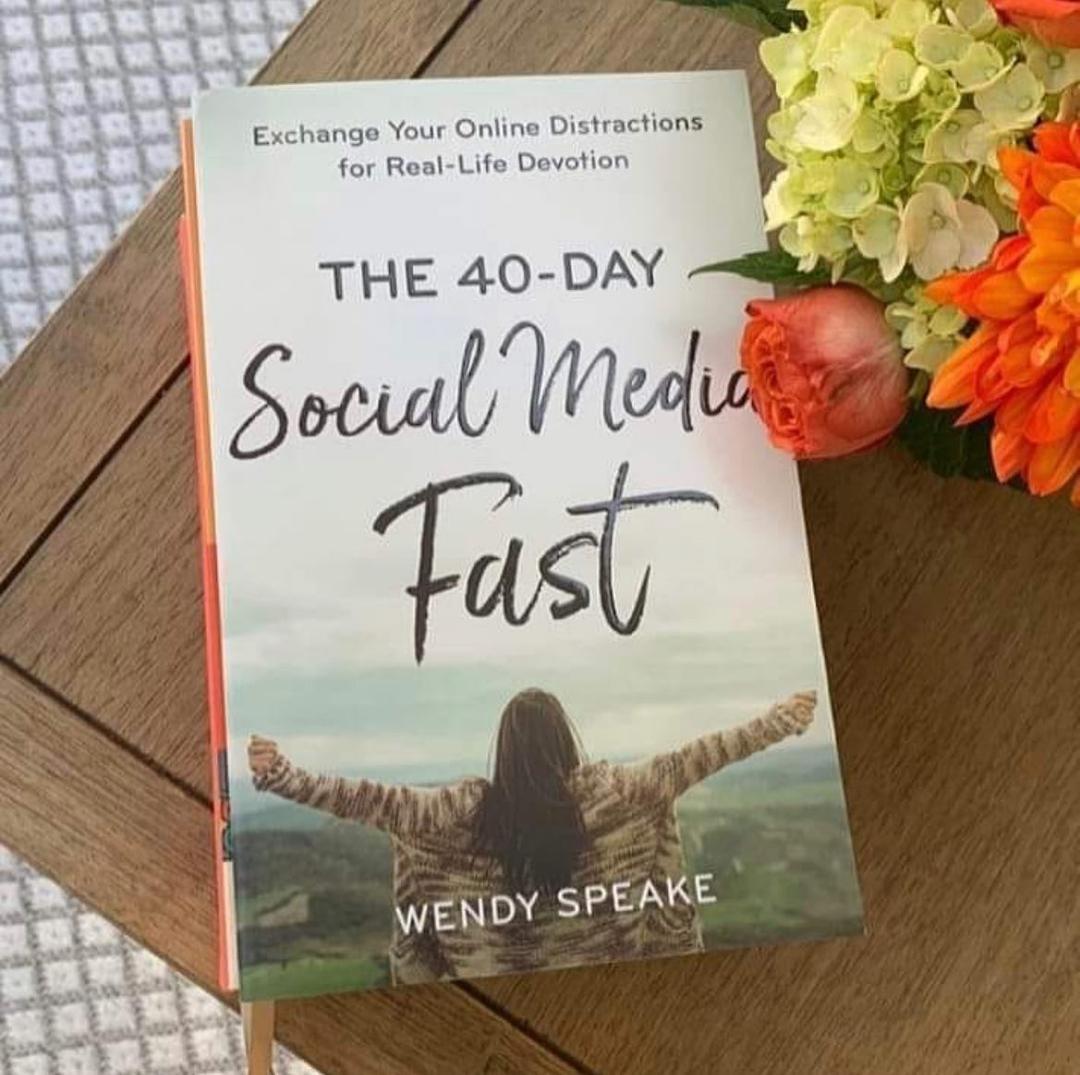 "My name is Wendy, and I need a break!"
Five years ago I invited readers to join me for our very first 40 Day Sugar Fast. It was astounding to me the number of people who signed up. But it became increasingly apparent to us all that sugar isn't the only thing distracting us.
And so, we ask ourselves what other strongholds are holding us back from experiencing His strong hold. In chorus, the majority of us respond, "My phone! Social Media! All the screens!" Our devices have become divisive. Dividing us from experiencing the nearness of God and one another. They are the most distracting (notifying, buzzing, ringing…) distractions keeping us from focusing on what matters most.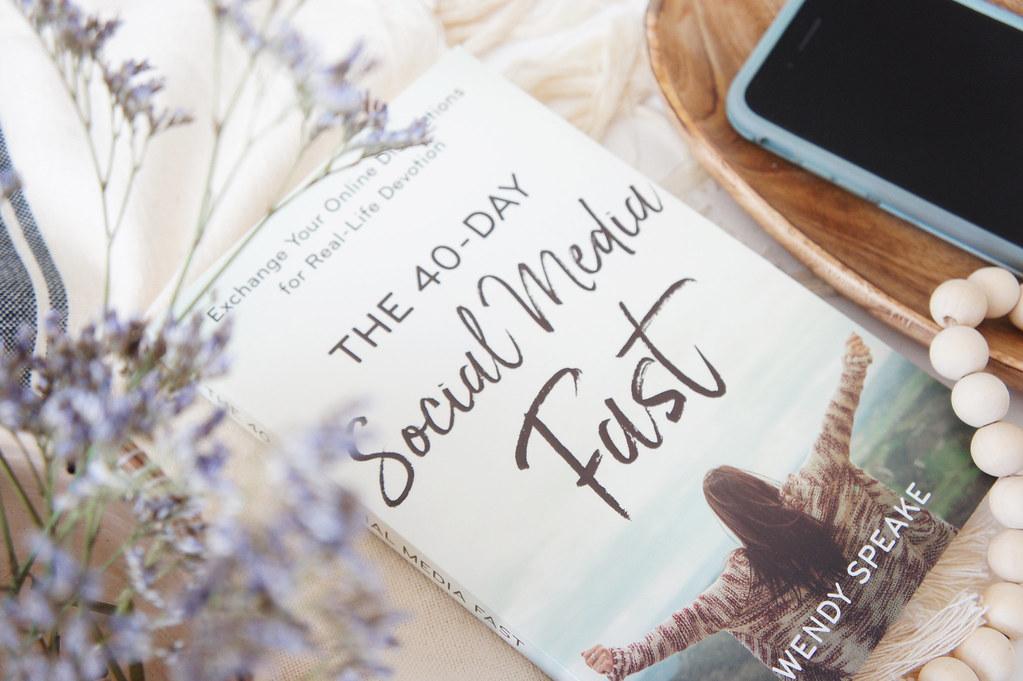 Jesus Matters Most
That's why I chose to fast from Social media. I don't want to be distracted and miss out! I want to be wide awake and alert to what He is doing in me and around me each gifted moment. Do you struggle to live in the moment, with your nose in your phone? Do you struggle to interact with those you love, because you're busy interacting with those you "like." Do you spend more time following all the people in the world, rather than One who simply said, "Follow Me"? If you know that you're addicted to your phone, that you can't stop at a traffic light without picking it up, consider taking a 40 Day Social Media Sabbatical of your own. During these 40 days, make the bold choice to forsake the world and open up the Word. You'll be freed up to spend oodles of time with Him, in coming days ahead.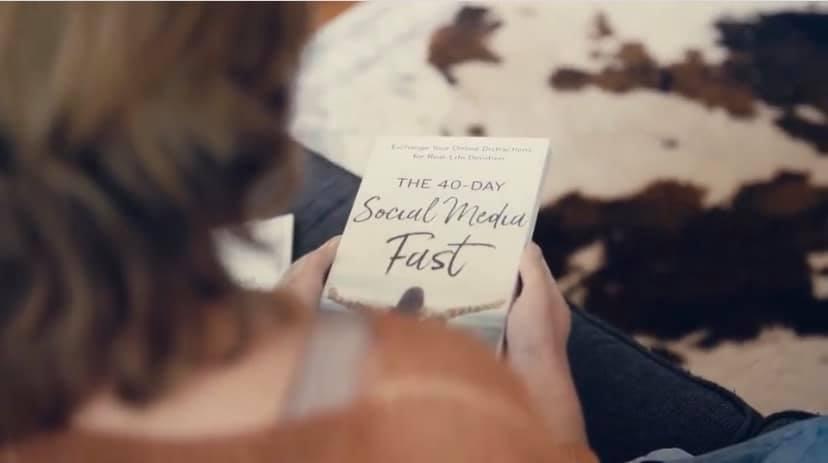 What Customers Are Saying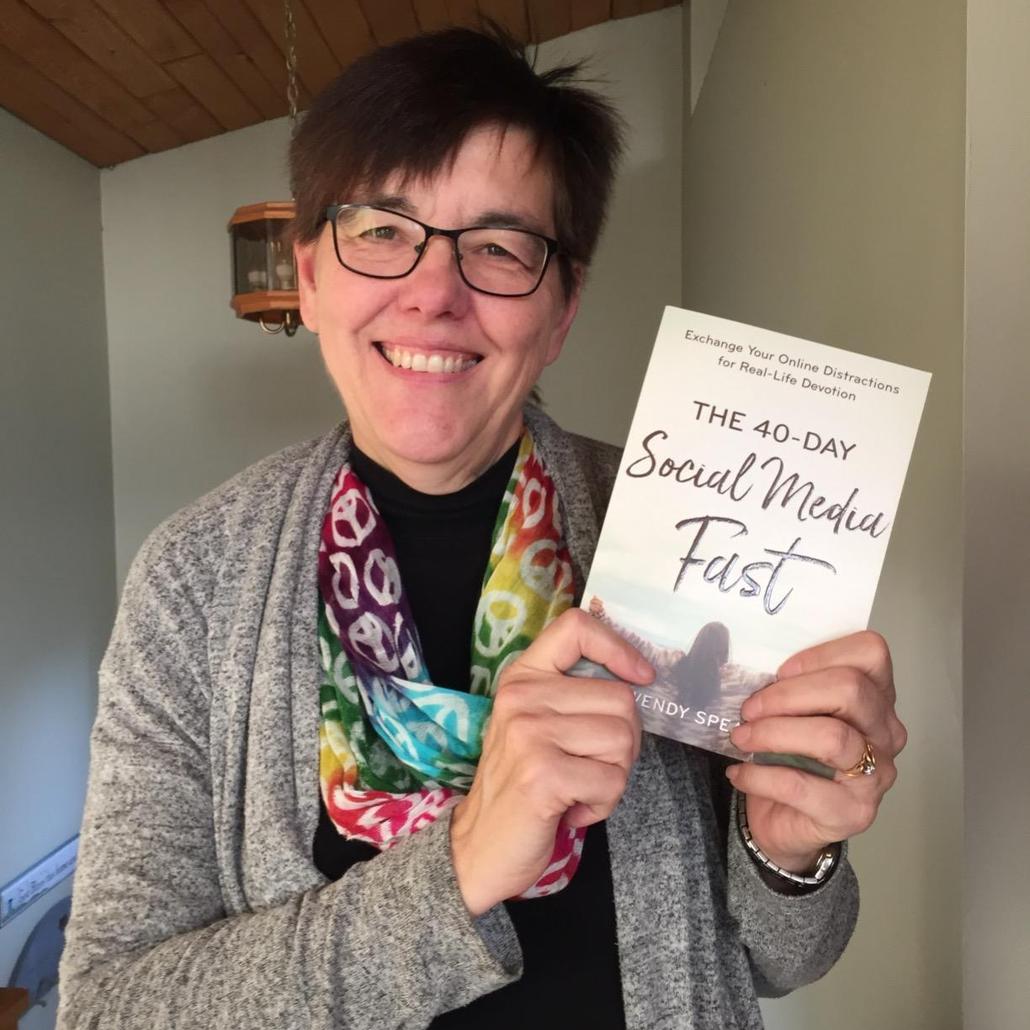 ⭐⭐⭐⭐⭐
"I was blessed to participate in the launch team of 40 Day Social Media Fast. Being back on social media is different because I am different. If you are feeling the nudge to step away or you don't like the effect social media is having on you get this book and let God work in your life. I love connecting with people on social media. I love reading what authors and leaders share. I love hearing about things as they happen. This happens on social media but it doesn't consume my thoughts now. It's good."
I'm Different Now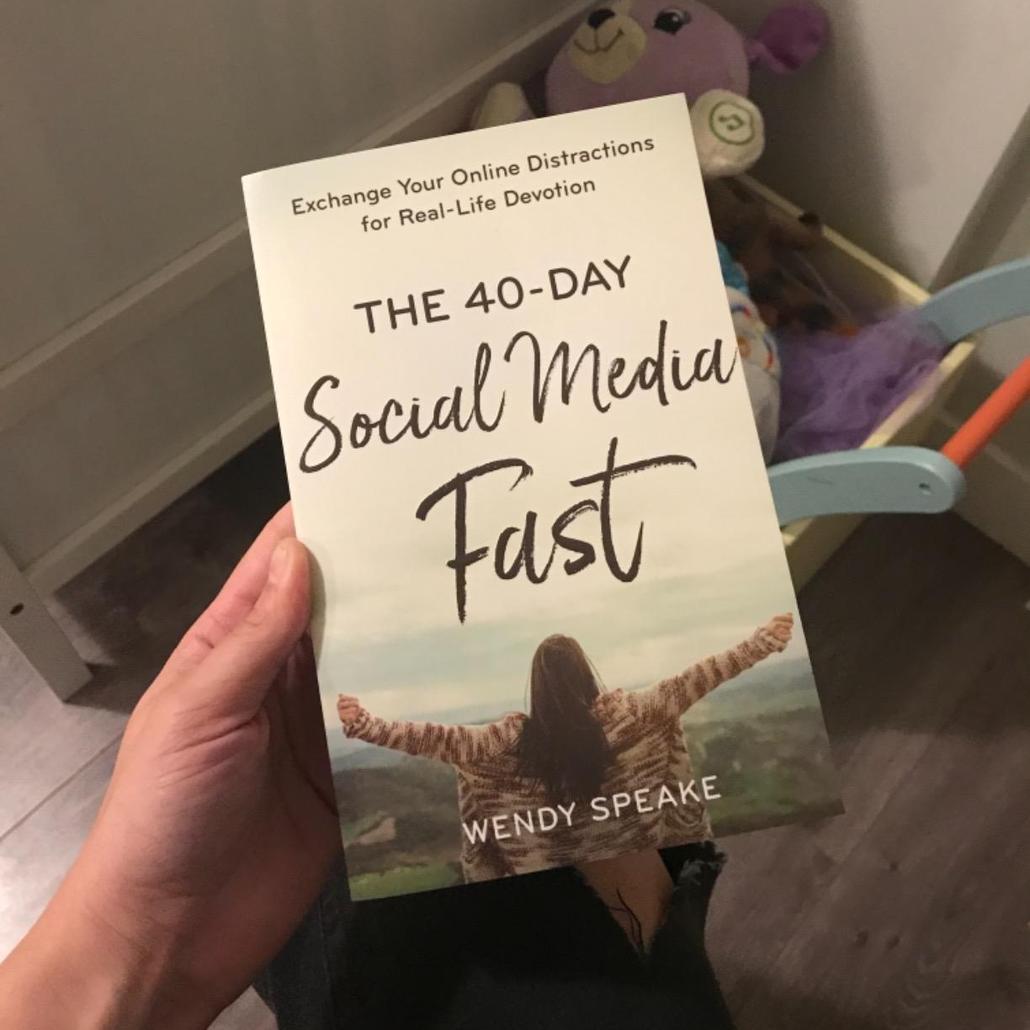 ⭐⭐⭐⭐⭐
"Wendy has done it again! I was able to break my addiction from sugar and now social media this year in 40 days with her daily readings of encouragement and wisdom from her books. She speaks to the heart and leads you to still waters with her biblical depth. Consider getting this book, or any of her books, for yourself or a loved one today. Do yourself a favor- get offline to get in touch with the One who wants to hear from you most. It is life changing. Thank you Wendy!"
Life Changing and It Totally Works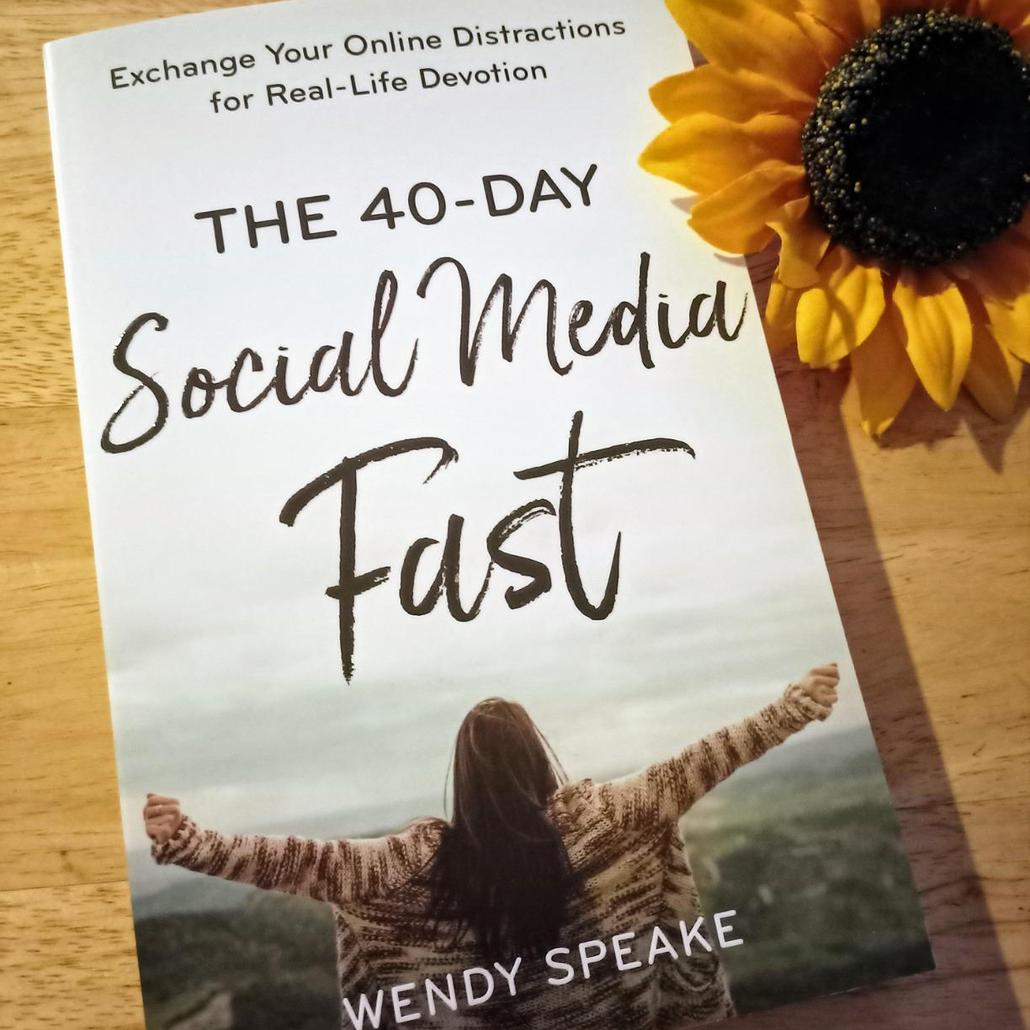 ⭐⭐⭐⭐⭐
"I'm sure you've considered taking a break from social media, but there are always reasons keeping you from logging off or deleting that app. This is the time to listen to that little voice urging you to refocus and reprioritize. This inspired book is just what you need to find freedom from the chains of social media. Like her 40 Day Sugar Fast book, this book feels like having an encouraging friend cheer you on while leading you to a fulfilling time in the Lord. You will complete your fast with a renewed spirit and a drive to rethink how you manage your time. Life seems a lot sweeter after breaking those old habits and finding freedom to live a more full, real life."
Freedom From The Chains
About the Author
As a trained actress and heartfelt Bible teacher, Wendy Speake ministers to women's hearts through storytelling and life application.
Wendy is the author of The 40-Day Sugar Fast and The 40-Day Social Media Fast, published by Baker Publishing House. She hosts an online community Sugar Fast every January.
In her popular parenting book "Triggers: Exchanging Parents' Angry Reactions for Gentle Biblical Responses," Wendy and co-author Amber Lia, help parents who struggle with angry, reactionary parenting, by pointing them toward biblical principles. Their Triggers Study Guide takes moms and dads even deeper in God's Word, where true transformation can be found. Their follow-up book, Parenting Scripts, takes the lessons from Biblical principles to practical application, as they help parents create actual scripts to speak to their children in the most ordinary and exasperating moments of family life.
Wendy is also the co-author of "Life Creative: Inspiration for Today's Renaissance Mom," with Kelli Stuart. Life Creative is a missive of encouragement to creative moms, telling the stories of 30 women who are living inspired and inspiring lives in the midst of motherhood.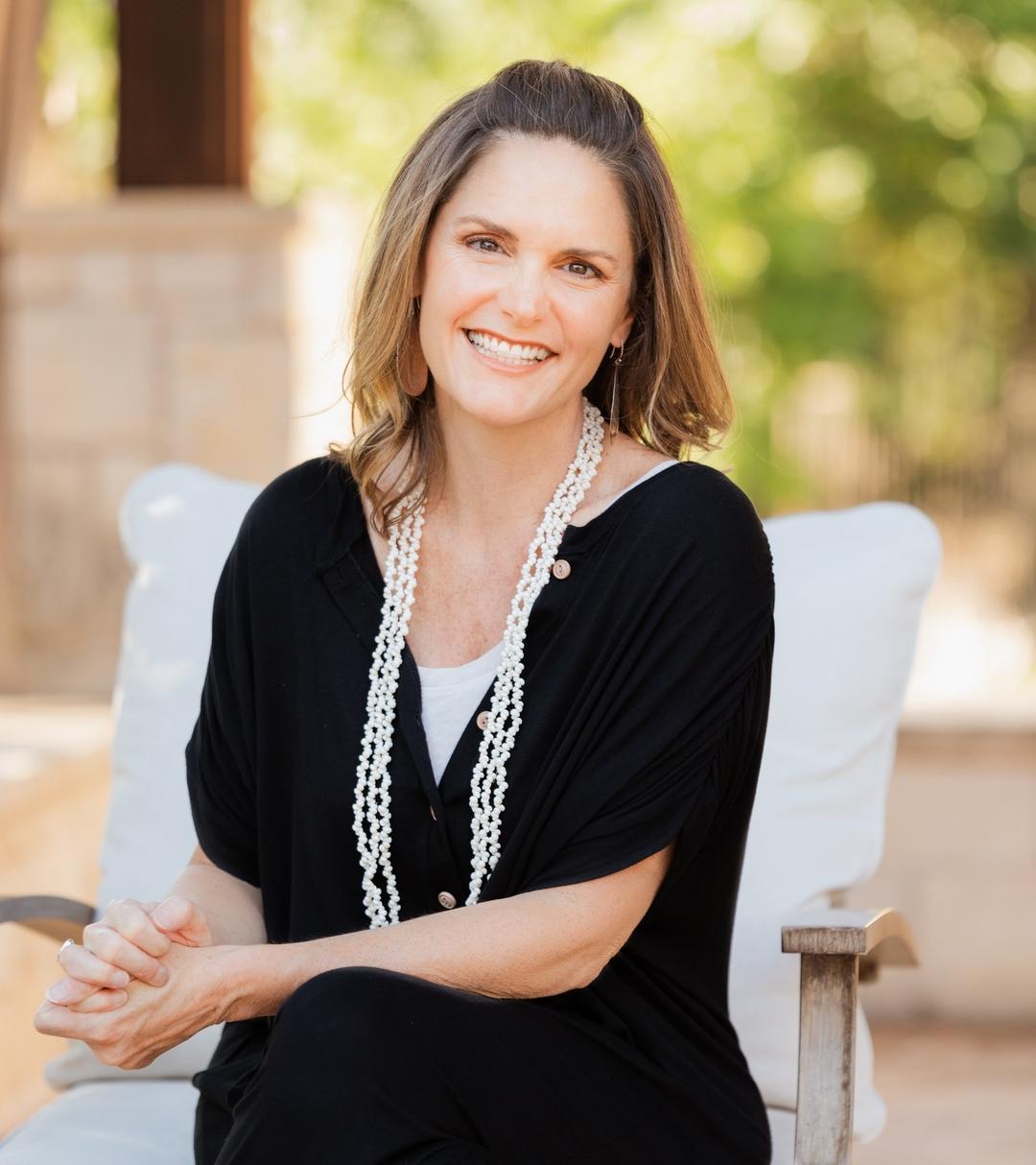 Frequently Asked Questions
How much is shipping?  We charge $4.95 to cover shipping and handling. 
Why is it free?  We have been greatly blessed and this is our way to celebrate and help spread a message of faith. We also know you'll love your book and hope you'll shop with us again in the future. 
What are the physical details of this book?  Paperback with 224 pages. Measures 5.5" x 0.56" x 8.5"
Will you keep charging my card each month?  Absolutely not. We do not offer a subscription program.
Do you accept Paypal?  Yes. You'll see the option after you enter your order details at checkout. 
Is this website safe? Yes! Our site is SSL certified and 100% secure. We have securely processed over 200,000 orders and have an extremely high satisfaction rating. We've been in business since 2017.
What If I am not happy with the book? We offer a 100% satisfaction guarantee. We always do whatever it takes to make sure you are happy.
Where will my book ship from? Your order will be shipped from our warehouse in North Carolina and will arrive in 3-5 business days.
This is a gift, will my recipient know how much I paid? No receipt or invoice is ever included in the packaging so no need to worry. 
ABOUT OUR BOOKS
Our inventory is made up of publishers' excess books, which are all unread and guaranteed to be in excellent condition.
Most books are discreetly marked with a small line or dot on the edge of the pages to signify their market status. This mark ensures that the books will not be returned to the publisher for a second credit, and it translates into a savings for you. You may find that some books have no mark on the edge, but most of them do.
Since our books are publishers' overstock, some may have minor shelf wear and include retail stickers. Just as if purchased from a bookstore.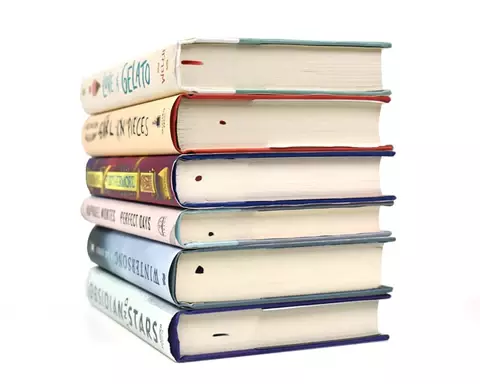 ---
Don't Take Our Word For it! Here's What Our Customers Think:
"I am very happy with my purchase. I will be purchasing more for my family and friends. God bless you all. " - Suzanne W.

"Love my purchase! Already received a compliment on it. " - Joseph A.

"The ordering was simple and the items arrived quickly. I will look forward to my next order. " - Beverly R.