SPECIAL OFFER
Add Joyce's Best Seller: 20 Ways To Make Every Day Better
#1 New York Times bestselling author Joyce Meyer shares powerful, practical ways to experience a new level of joy and excitement about life every day.
The traffic is backed up, the kids are screaming, and the car is making a funny noise again. Any one of these challenges can test our temperament and rob us of joy. Our impulse is to write today off and hope for a better tomorrow. However, this creates a hard pattern to break. One terrible day easily turns into many - and soon we're living a life far from what God has in mind for us. A new, transforming sense of excitement, happiness, and contentment in our lives is possible when we pursue God's goodness each day.
In 20 WAYS TO MAKE EVERY DAY BETTER, Joyce Meyer shares biblical illustrations, actionable advice, uplifting stories, and the encouragement we need to start enjoying the life God created for us.
What Customers Are Saying
⭐⭐⭐⭐⭐
"This book reminded me that I can enjoy and make the most out of life by enjoying the simple things around me. God had given me everything that pertains to living a righteous and abundant life."
Ewuradwoa A.
⭐⭐⭐⭐⭐
"Joyce Meyer offered new refreshing ways to build spiritual strength. I found the layout and topics helpful because it put me in a position to be mindful to always invite God into every area of my life."
Sharrod S.
⭐⭐⭐⭐
"I like this book. I think I would have liked it more had I read it before Power Thoughts, but I read it right after. However, in it she suggests having a cup of coffee and a conversation with God in the morning. I bought a coffee mug just for this purpose. The book was wonderful and I did get a lot out of it as I usually do with Joyce Meyer books."
Susan J.
Frequently Asked Questions
Is the book paperback or hardcover?  Paperback with 224 pages.
Will you keep charging my card each month?  Absolutely not. We do not offer a subscription program.
Do you accept Paypal?  Yes. You'll see the option after you enter your order details at checkout. 
Is this website safe? Yes! Our site is SSL certified and 100% secure. We have securely processed over 200,000 orders and have an extremely high satisfaction rating. We've been in business since 2017.
What If I am not happy with the book? We offer a 100% satisfaction guarantee. We always do whatever it takes to make sure you are happy.
Where will my book ship from? Your order will be shipped from our warehouse in North Carolina and will arrive in 3-5 business days.
This is a gift, will my recipient know how much I paid? No receipt or invoice is ever included in the packaging so no need to worry. 
About the Author
Joyce Meyer is one of the world's leading practical Bible teachers. Her daily broadcast, Enjoying Everyday Life, airs on hundreds of television networks and radio stations worldwide. Joyce has written nearly 100 inspirational books. Her bestsellers include Power Thoughts; The Confident Woman; Look Great, Feel Great; Starting Your Day Right; Ending Your Day Right; Approval Addiction; How to Hear from God; Beauty for Ashes; and Battlefield of the Mind.
Joyce travels extensively, holding conferences throughout the year, speaking to thousands around the world. She lives in St. Louis, MO.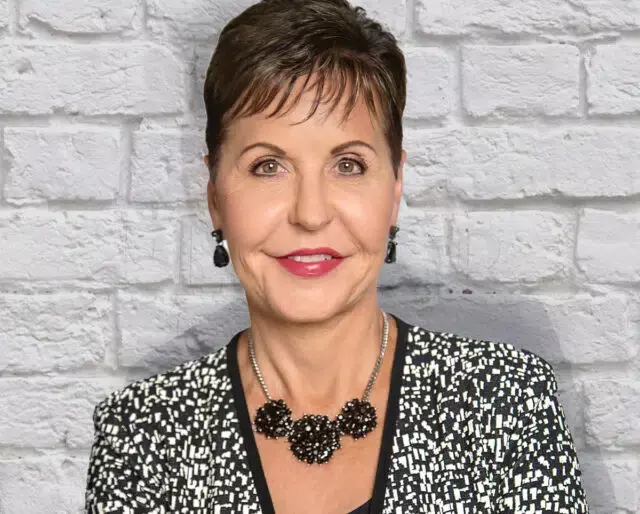 ABOUT OUR BOOKS
Our inventory is made up of publishers' excess books, which are all unread and guaranteed to be in excellent condition.
Most books are discreetly marked with a small line or dot on the edge of the pages to signify their market status. This mark ensures that the books will not be returned to the publisher for a second credit, and it translates into a savings for you. You may find that some books have no mark on the edge, but most of them do.
Since our books are publishers' overstock, some may have minor shelf wear and include retail stickers. Just as if purchased from a bookstore.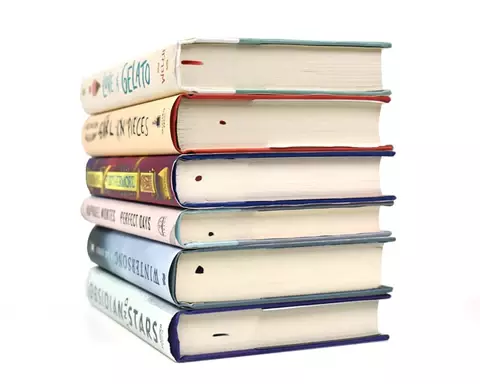 ---
Don't Take Our Word For it! Here's What Our Customers Think:
"I am very happy with my purchase. I will be purchasing more for my family and friends. God bless you all. " - Suzanne W.

"Love my purchase! Already received a compliment on it. " - Joseph A.

"The ordering was simple and the items arrived quickly. I will look forward to my next order. " - Beverly R.